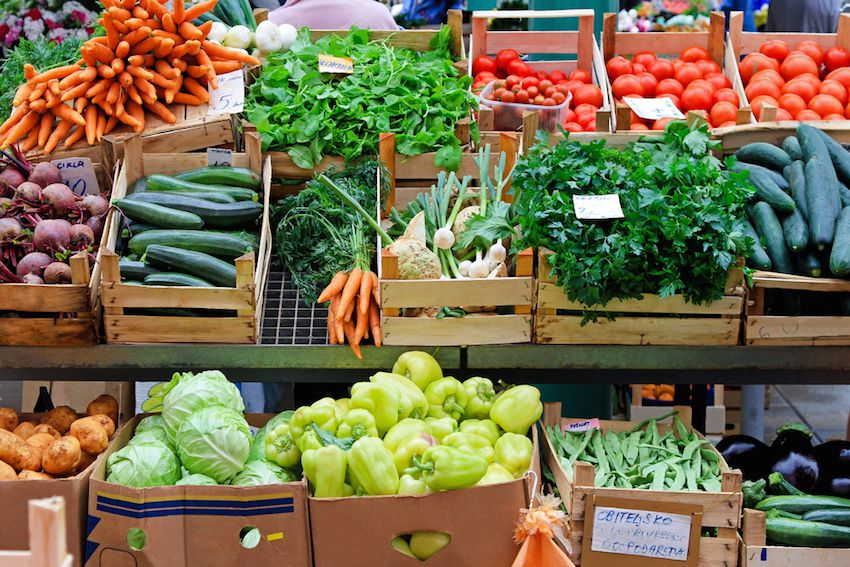 Food waste is the huge issue in the world. Indeed, according FAO (Food and Agriculture organisation – United Nations), more than 41,200 kgs of food is thrown every seconds in the world. This means that 1.3 billion tons of food by year i.e 1/3 of food destined to human consumption would be wasted. FAO estimates that this food waste represents 900 billions dollars every year!
Below are 9 smart ways to waste less food and save money easily.
1. Buy smart, buy well
It might sound simple, but this tip is probably one of the best ways to prevent food waste. When you're out grocery shopping, make sure to not buy in excess. Take note of food purchases you didn't manage to finish in the past and buy less the next time. It helps to have a shopping list of necessities and actually stick to it. Discipline is key!
2. When cooking, cook the right quantities
Yeeeep, we may really love our food but let's not cook in excess quantities. Using small plates to serve can be a good idea to limit having to big portions and not finishing our plates.
3. Don't throw away excess food: keep it and eat it later
Sometimes we have trouble estimating how much pasta to cook for dinner and end up cooking too much, don't throw it away but store it in your fridge for later! It helps to label your leftovers with a date to help remind you to consume it before it goes bad. Additionally, you can incorporate your leftovers into a routine! "On Wednesdays, we eat leftovers!"
4. Store your food in the right places
Different types of food need to be stored differently – certain fruits or vegetables don't need to be stored in the fridge, and some pantry items need to be kept in a cool dark place. For better preservation, meats should be placed at the top of the fridge (or freezer) and the vegetables in the bottom compartments.
5. Organise your fridge
Right after your recent grocery run, organise your fridge so that older products are placed in front and new ones behind. It's so easy to forget about what is in the fridge, especially when you can't see it. By arranging your items in your fridge, it'll help prevent you from forgetting any older food items in your fridge and makes sure that they are consumed!
6. Don't only trust the date, but also your senses
If a product smells bad or has a different smell, it certainly isn't good anymore. The date does not assure everything, even if it remains a good way to know if the product is edible or not. Certain products are "good" even after it's best before date, but to be sure, have a look and a sniff. Trust your senses!
7. Freeze fruits or vegetables
This method allows you to keep them in perfect condition for ten months at the most. Wash your produce well, dry with a kitchen towel and store them in a ziplock bag or any container. It's not necessary to defrost before cooking your vegetables either. Frozen fruits also are a great ingredient to include in smoothies. Just freeze any ripe fruit (like bananas or berries) and pop them into a blender when making a smoothie!
8. Convert food waste into compost!
If you're into gardening, you can use certain types of food to make compost! But all the food cannot be transformed, and it is necessary not to think "it doesn't matter if that wastes, it will become some compost". The less you have of compost to be made and the more you prevent the wasting!
9. Give it away to someone who will eat it
Before food becomes inedible, and you know that you aren't gonna consume it before it expires, think of giving your food to those who really need it. Check for NGOs in your area that would accept such gifts. Or any of your friends that just really loves food!
Food waste is a big issue, and these tips can be really useful to limit the consequences in your home!
Of course, you can also easily combat food waste through purchasing discounted surplus restaurant and cafe treats through our Grub Cycle app. You can download for free HERE!